Jess Hatch's story – how commitment and hard work can lead to success
Written by Jess herself:
When I was in year 4, along with all of my friends, I tried out for the school's cross-country team. I was not particularly fast, nor did I have good endurance, however I did not stop running throughout the duration of the try out and I was selected for the team.
I have always wanted to participate in athletics, since starting at Bracknell Athletics Club in 2014 as an under 11. After trying out all the track and field events for several years, (even indoor athletics where I qualified for the county team in 2016), I decided to commit to middle distance running in 2017, where I was ranked 85th for the 600m in the UK.
The following year I made the County School's team and the County cross country team. I remember ordering the jumpers in a big size, just in case I never made the team again so that it would always fit me.
In 2019 I transferred to Windsor Slough Eton & Hounslow Athletics Club (WSEH) to join Shireen and John Higgin's middle-distance team. My success continued as I was selected for both the County team and the County Schools team for cross country, 800m and 1500m.
In the 800m, I represented WSEH in two league matches, winning both with new PBs and in June I won the 800m at the Berkshire County Schools Championships, with an improved PB of 2:19.8. In July I had my first ever major race in the 800m at the English Schools National Championships in Birmingham. After front running it throughout and although in the last 100m I ended up placing 4th and missing out on the semi-finals by 1 place, I was not upset, as I was incredibly proud of myself for qualifying for the national event in the first place. I then qualified for and raced in the South of England AA U13 / U15 / U17 Championships in August, finishing 3rd in my heat and qualifying for the final.
In the 1500m, I represented WSEH in three league matches, finishing 2nd in one and 1st in two. At the end of the season, I qualified for the South of England U15 / U20 Inter County Championships in Oxford, where I finished 3rd and with a new PB of 4:50.75. I remember trying to stay in contention with the pack throughout the race, which helped me finish in the top 3.
Winter 2020- Spring 2021 I was injured due to running unevenly on my right ankle due to weakness in my hip. This was linked to me pushing way too hard during lockdown training. I felt like all my hard work had been for nothing. I stopped running entirely for months and during this time my coach and I reassessed how I was training and what I could do to make sure something like this did not happen again. We came to the conclusion that I needed to incorporate more strength and conditioning exercises and do more cross training. When I was injured I hated it, but looking back at it I am so happy it had happened, as overall it had made me a better and stronger runner.
As a first year under 17, I ran my first 1500 steeplechase in September 2020 and was ranked at number 3 in the UK. Having enjoyed hurdles as an under 13, I felt like wanted to have a try-out of steeplechase when I was old enough. In this first race, I just ran it and made sure I did not fall over. I really enjoyed it and was pleasantly surprised that I achieved the English Schools Championship qualifying time.
In 2021, with this new event for me, I had many ups and downs. I improved my PB to 5:21.5 and finished 3rd in the Berkshire Schools Championships in June, then achieved my first national medal in the at English Schools National Championships in July, running 5:07.4 for another PB, but I also missed out on SIAB selection, where I would have represented my country, by just 0.2s.
In the Berkshire Schools race I fell over, but looking back it was quite funny and I was pleased that I got up, made sure I finished the race and achieved the qualifying time.
In the English Schools race, I focused on stayed in contention, then running as fast as could as knew other runners were close behind. When standing on the podium, I was shocked to hear my time, as it was a massive PB, improving it by 14 seconds.
I was selected to represent England at the UK School Games at Loughborough in September. It was a proud moment receiving my first ever international kit. I finished 4th, just missing out on a medal, the same position I finished in the England U15/U17 Championships the month before. Despite this it was important to look at how well I had done in my first full season at the event to even be in the position of almost making the SIAB team and to almost medal at national championships.
The School Games race was tough, because I found myself running alone for most of it, as the top 3 were some way in front and the rest of the field were a long way behind me.
After the 2021 track & field season, in cross-country I ran the second leg as part of team that won the SOAR MK Relays in Milton Keynes in September, I was part of the team that finished 12th in the English National Relay Championships in Mansfield in November, running the first leg, which is always tough to run due to the mass start and in finishing 4th in the Berkshire County Championships, I qualified for the County team.
In 2022 all my hard work had finally paid off when I was selected to be the Great Britain Junior representative at the Loughborough international in May in the 3000m steeplechase, as I was ranked 1st U20 in the UK while only being 17 years old. I was given a huge duffel bag filled with GB kit which had everything from socks to a rucksack. I took it all to the hotel room and tried everything on and the realisation had suddenly hit that I was now a GB athlete and all my hard work over the many years had paid off. Everything I had done had helped me get to that very moment standing on the start line in my own GB kit.
2022 was my first season at the 3000m steeplechase, having moved up to under 20. I had finished 1st and 2nd in two races earlier in the season, improving my PB in the second race.
In the Loughborough international I improved it again to 11:07.2 and in July I finished 3rd overall and 2nd in the U20s in the England Athletics U20 & U23 Championships at Bedford, with a further PB of 11:01.9
Across these four races, I learnt something from every race, such as re-assessing pace and improving my water jump (which in the 3000m must be jumped 7 times), which helped me improve my PB every time.
In the 1500m steeplechase I had a breakthrough, winning both the Berkshire County Championship in May and the Hampshire Schools Championships in June.
In the Berkshire County Championship race, I was encouraged to try and get under 5 minutes and was surprised that I managed it, with a new PB of 4:57.5. This was a 10 second PB from the previous year, which qualified me to represent Hampshire in the English Schools National Championships in July.
I was ranked 1st going into the race but was still overwhelmingly nervous as with the steeplechase anything can happen. I stayed calm and front ran the race from the gun right through to the end and won the race (while being in the younger year of the age group) by 6 seconds and getting a 3 second PB (4:54.1) furthering my overall lead in the UK rankings.
Also in 2022, I improved my PB in the 1500 flat by an amazing 15 seconds, thanks to being injury free and all the strength & conditioning work and I raced in my first ever 3000m and my first ever 5000m.
Earlier in 2022 in cross country I raced in 4 major races. The Hampshire Schools' Championships in January in Southampton, where I finished 2nd,the South of England AA Championships a week later in Beckenham, where I finished in the top 20, the South East Schools' Inter Counties in February in Reigate, where I finished 5th and the ECCA English National Championships later that month at Parliament Hill, where I finished in the top 40 out of over 275 runners.
I am really getting to enjoy cross-country, I am increasingly learning about how to pace it and of course training and racing helps my track racing.
My coaches and my training group have always been supportive throughout my duration at WSEH athletics club. The training group works closely with each other in order to help everyone improve to become the best athlete they can possibly be. My coaches have always helped with the ups and downs of track and field to make sure I am doing what is best for me to progress as an athlete.
In the future I am looking to continue my athletics career in the NCAA studying in the United States. I decided this is the next best step as it is an incredible opportunity to go out and try something completely new and to make amazing memories along the way.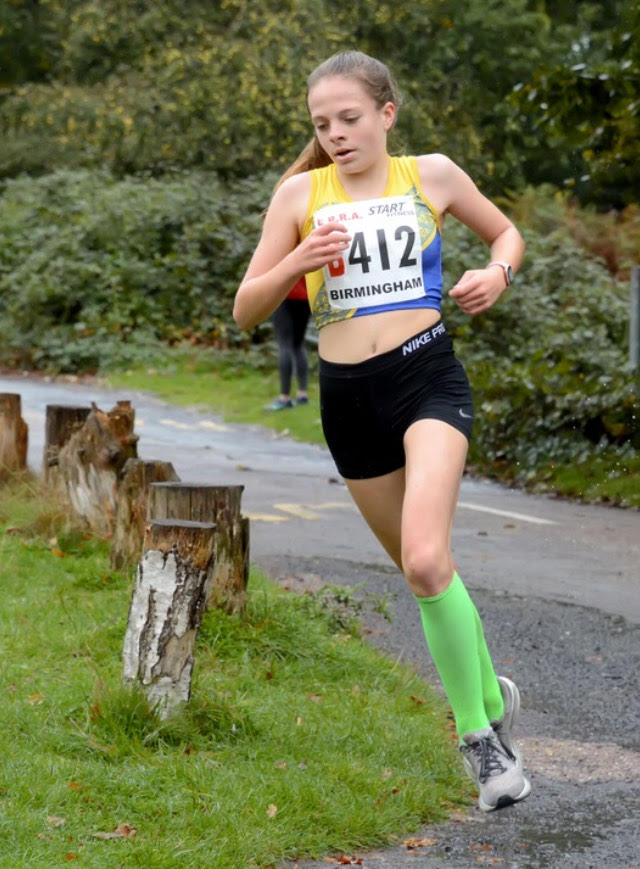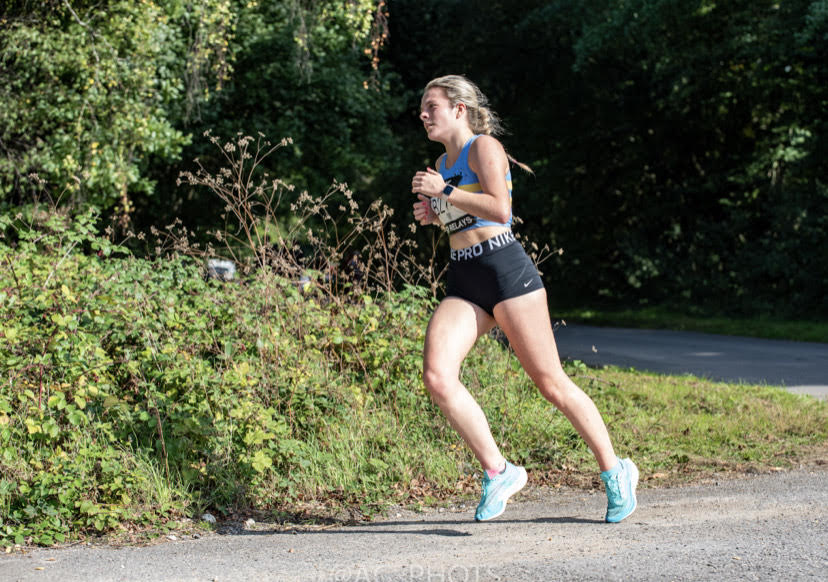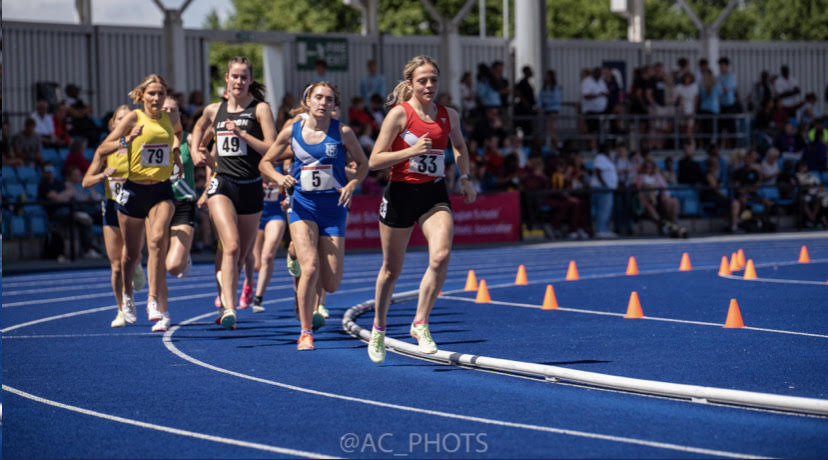 Written October 2022