Successful start to the Autumn/Winter Season for our middle distance athletes
As soon as the 2022 track season had finished, the club's middle distance runners headed straight into the road and cross country programme. The season has kicked off with a fantastic start, resulting in 16 team medals at regional and national and international level and over 60 athletes representing the club – what an achievement! 

The 1st event of the season was the Aldershot Road Relays which were held on the traditional Rushmoor Arena course on Saturday 24th September.

Aldershot Road Relays
First off were the U13 Girls where the A team of Tara Ferguson, Zara Davey and Zoe Allan finished a fine 4th with Zoe running the 3rd fastest time of the day. Our B team of Eva Dias, Quinnn Bookless and Lola Williamson were 19th with Ellouise James and Zlata Osipova running 2 of the 3 legs for the C team. 
The U13 Boys' A team of Archie Charles, George Hilliar and James Hughes came 9th in their race with the B team of Harry Welch, Axel Norlin and Euan Totays 28th.  
Our 1st medals of the day came in the U15 Boys' team where Sarim Toqeer, Guy Branston and Alexander Didaskalou (3rd fastest leg) all ran brilliantly to clinch bronze medals. The B team of Thibault Mingret, James McSharry and Teddy Silvey were not far behind in 13th and the C team of William Howes, Ollie Bedford and Toby Holmes were 26th. 
Stephanie Massie, Abigail Farley and Ana Passos came 14th in the U15 Girls' race with the B team of Honey Fitzgerald, Maizie Tearle and Grace Colley finishing 31st. Chloe Murphy and Sofia Sabbah ran legs 1 and 2 for the C team. 
Another medal came in the U17 Women's race with Ella Davey, Jacqueline Heller and Rachel Clutterbuck coming 2nd to Blackheath and Bromley. Asmi Saha, Millie Murphy and Aashni Manek finished 14th for the B team. The U17 Men's A team of George Thomas, Henry Johnstone and Josh Mingoia finished 5th and the B team of Callum Welch, Ben Dewar and Pranav Sai Katakuti placed 19th. 
The combined Senior Women and U20 Women races comprised 4 rather than 3 legs. Our Women's team of Charlotte Firth, Jessica Hatch (U20), Jemima Ridley (U20) and Amber Clarke finished 13th with Keshni Manek (U20) and Izzy Rayner running the 1st 2 legs for an incomplete B team. 
With qualification for the National Road relays at stake, the Senior Men had everything to race for in the 6 stage race. Our A team of Luke Birdseye (U20), Sam Hodgson (U20), Hugo Donovan, Matthew Clutterbuck, Frank McGrath (U20) and Tom Bains finished a fine 12th and claimed a National Road Relays slot.  

Full results for the Aldershot Road Relays.
TCS Mini London Marathon championships
After 2 years of disruption due to COVID, the prestigious London Mini Marathon, a 2.6 km race finishing at the famous TCS London Marathon finish line on The Mall, was held on 1st October 2022. With selection for the U13, U15 and U17 races based on results and rankings during the 2022 track season, the competition for places is tough but altogether 11 athletes were selected and 9 raced on the day. 

TCS London Mini Marathon results
England Selection Results in 10km PB for Sam Hodgson
U20 Sam Hodgson was selected to be part of the England Men's U20 team for the Trofeo Opitergium Road Races in Oderzo, Italy on 17 September. The men competed against nations from across Europe over 10km on a multi-lap course through the narrow streets of this historic location. Sam was selected after showing excellent form including a 14:40 5000m in August and a 2nd placed finish at the English Schools 3000m Championships in July. Sam came a fantastic 13th in the race, recording a PB of 31.19 and also winning a team bronze medal. Read the England Athletics Press Release. Full Trofeo Opitergium Road Races Results.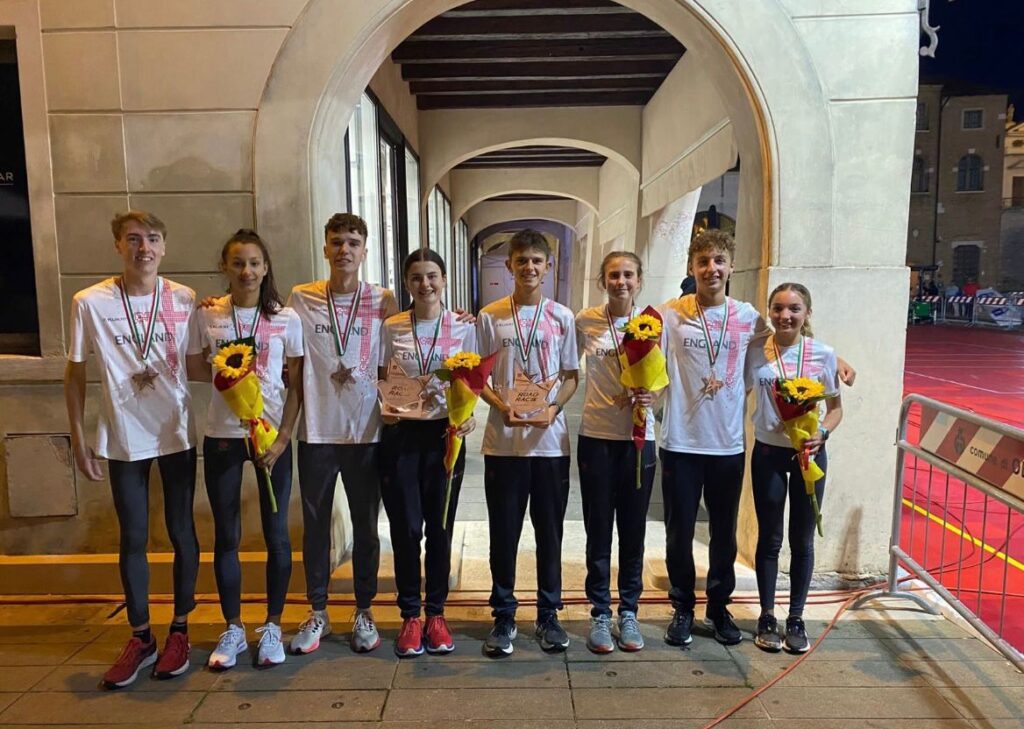 ERRA National Road Relays, Sutton Park, West Midlands on Saturday 8th October
U17 Women and U15 Boys - Medal Winning Teams:
The club's U17 Women's A team of Freya Ruffels, Ella Davey and Rachel Clutterbuck (who all ran times within 4 seconds of each other), finished an excellent 2nd. Rachel moved the team up from 3rd to 2nd on the 3rd and final leg by overtaking the Wreake & Soar Valley runner with a finely timed sprint up the finishing hill. Our B team of Eva Bartlett, Mille Murphy and Jacqueline Heller finished a creditable 17th while Asmi Saha and Aashni Manek ran the 1st and 2nd legs of the incomplete C team.
Our U15 Boys' team of Guy Branston, Sarim Toqeer and Jake Meyburgh took a fine 3rd place with Jake Meyburgh having another great run, moving the team up from 8th to 3rd. His time of 12:05 was the 3rd fastest of the day in that race.

The B team of Thibault Mingret, James Mcsharry and Oli Bedford finished 30th while Teddy Silvey and Toby Holmes ran legs 1 and 2 for the C team. 
In the U13 Girls' race, Zoe Allan had a fantastic run on the 1st leg, coming in 2nd just behind Cambridge. She handed over to Eva Dias who kept the team in contention, coming in 4th. Unfortunately, Tara Ferguson who was due to run the 3rd and final leg, was taken ill with COVID on the day of the race so Zara Davey stepped up from the B team and crossed the line in a fine 6th place. Zoe's time of 13:43 was the 2nd fastest of the day.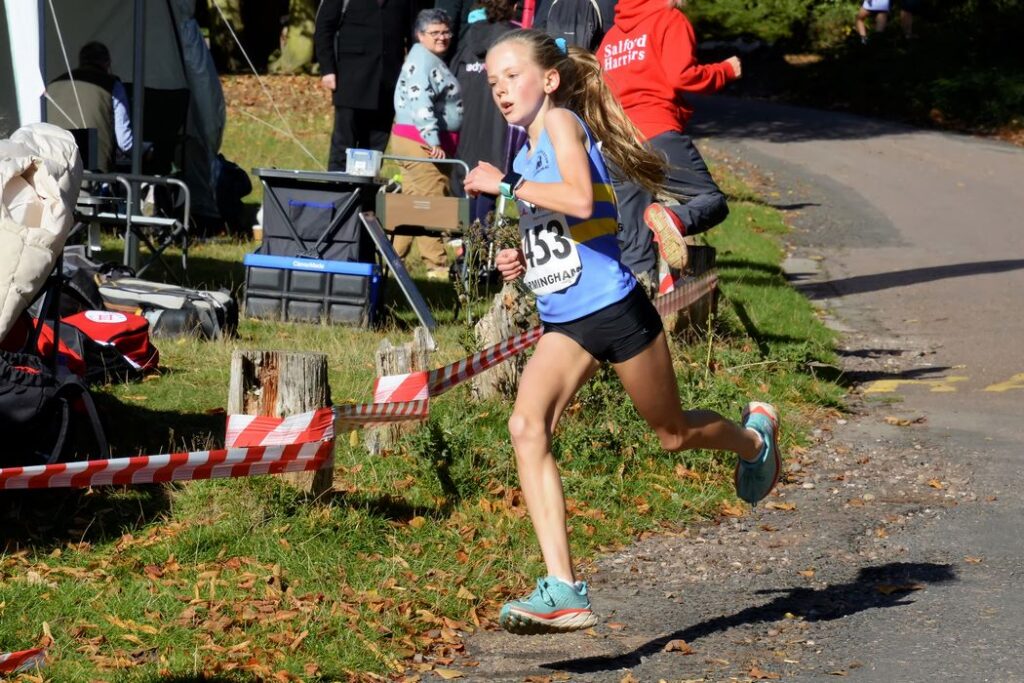 The B team of Lola Williamson, Zlata Osipova and Ellouise James finished in 50th position. 
The U13 Boys A team of William Hapgood, Archie Charles and George Hilliar finished a great 9th overall while the B team of Axel Norlin, Euan Totays and Harry Welch finished 49th.
Our U15 Girls A team of Abigail Farley, Stephanie Massie and Ana Passos finished in 16th place in their race.
We fielded 2 teams in the U17 Men's race with Oakley Denson, Joshua Mingoia and George Thomas finishing 15th and Callum Welch, Samuel Colley and Dylan Bavazzano finishing 35th. 
The road relays do not have a separate U20 Women's race so Jemima Ridley, Jessica Hatch and Keshni Manek moved up to the Senior Women's race, joining Charlotte Firth to finish 23rd. 
With only Matthew Clutterbuck and Tom Bains available to race, we sadly couldn't field a full team of 6 in the Senior Men's race so only completed legs 1 and 2.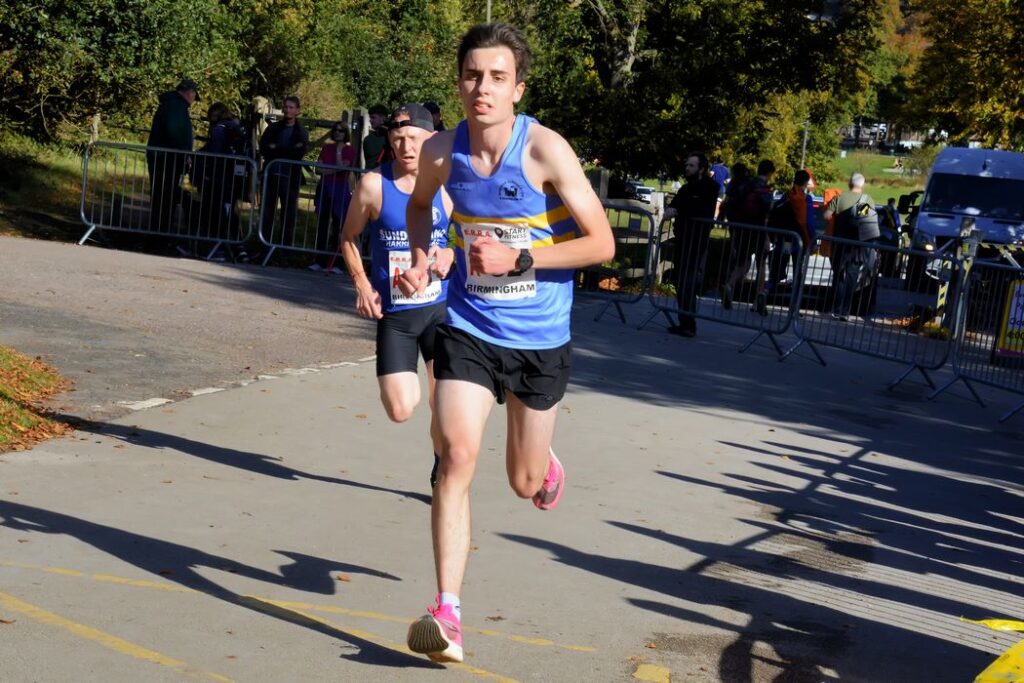 Full ERRA National Road Relays 2022 results. 

All ERRA National Road Relays photos above were taken by Bryan Dale. See all National Road Relays 2022 Race Photos.
South of England Athletics Cross Country Relays
The SEAA Cross Country Relays are always held on the Wormwood Scrubs flat grassland and are one of our favourite team events of the season. This year's event took place on Saturday 22nd October in dry and sunny conditions.

Fantastic running by our U17 Women resulted in our teams taking gold and bronze positions with Rachel Clutterbuck, Ella Davey and Freya Ruffels leading from gun to tape for a convincing win. Eva Bartlett, Asmi Saha and Millie Murphy all ran brilliantly to take the bronze. Jaqueline Heller and Aashni Manek completed 2 legs for the C team.
Another gold medal came from Hugo Donovan, Alex Tovey, Simon Millett and Tom Bains in the Senior Men's race while our U20 Women's team of Jemima Ridley, Jessica Hatch and Keshni Manek took another bronze.
More medals came in the U17 Men's race with Henry Johnston, George Thomas and Joshua Mingoia coming in 2nd. The B team of Oakley Denson, Callum Welch and Samuel Colley was an excellent 5th and Benjamin Dewar, Pranav Sai Katakuti and Dylan Bavazzano running in the C team were 15th.
Luke Birdseye, Frank McGrath and Satvik Nath took another sliver in the U20 Men's race as did Zoe Allan, Eva Dias and Tara Ferguson in the U13 Girls' event. In the same race, the B team of Zara Davey, Zlata Osipova and Ellouise James was 17th, The C team of Quinn Bookless, Roxanna (Roxy) Heffer and Nihaal Rasheed 20th and Lola Williamson ran the 1st leg of an incomplete D team. Our U13 Boys acquitted themselves well coming in 13th with Archie Charles running the 1st leg, Harry Welch leg 2 and Joseph Brooker the 3rd and final leg. 
Well done to Roxy, Nihaal and Joseph on completing their 1st ever races for the club.
Running for the U15 Girls' A team, Stephanie Massie, Abigail Farley and Ana Passos finished a well-deserved 2nd. Grace Colley, Sorcha Lally and Honey Fitzgerald raced for the B team and Mazie Tearle and Sofia Sabbah ran legs 1 and 2 for the C team.


The U15 Boys' team just missed out on a medal as Sarim Toqeer, Guy Branston and Thibault Mingret were agonisingly close, missing bronze by just 3 seconds. Oliver Bedford, Sam Thuo and Ben Young finished 14th for the B team and Toby Holmes ran the 1st leg for the C team. 
Our Senior Women's team of Amber Clarke, Charlotte Firth and Natalie Thompson finished 8th.

While no official fastest laps were published, Luke Birdseye (U20M) and Jemima Ridley (U20W) recorded the fastest times in their respective races and Zoe Allen (U13G), Rachel Clutterbuck (U17W) and Josh Mingoia (U17M) ran the second fastest laps in their races.

SEAA Cross Country Relay results 
ERRA Saucony National Cross Country Relays
The ERRA National Cross Country Relays were held on Saturday 5th November 2022 at Berry Hill Park, Mansfield and again the club had a very successful day out with 3 team medals, several other A teams in the top 10 and top 15 places for all young athletes' teams. In addition,5 of our athletes ranked in the top 6 fastest laps for their age group (Zoe Allan U13G, Jake Meyburgh U15B, Rachel Clutterbuck U17W, Sam Hodgson and Luke Birdseye U20M. 

Our U17 Women's team of Ella Davey, Freya Ruffels and Rachel Clutterbuck were back to winning ways in a close-fought competition with Wreake and Soar Valley who they beat by under 1 second to take the gold. Our B team of Jacqueline Heller, Aashni Manek and Asmi Saha also ran well to come 16th.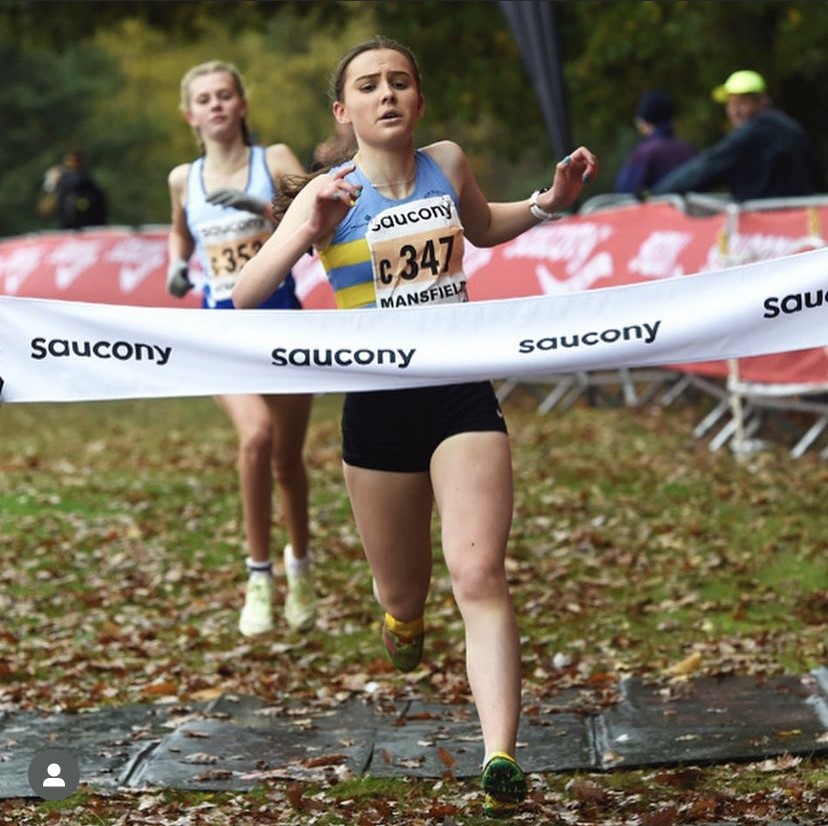 It was great to see a cohort of our U20 university students returning to race in the U20 Men's race which resulted in an excellent silver for the A team of Luke Birdseye, Frank McGrath and Sam Hodgson with just 4 seconds separating the 1st 3 teams. Our B team of Jordi Evans-Rodriguez, Will Goddard and Ross Van Heerde finished 28th while Jack Campbell and Satvik Nath completed 2 legs for the C team. 
The U13 Girls' relay was another exciting race with Zoe Allan handing over to Eva Dias in 1st place after stage 1. A strong run by Eva Dias kept the team in contention in 3rd with Tara Ferguson maintaining that position for a well-deserved bronze medal. Our B team of Quinn Bookless, Zara Davey and Lola Williamson finished 27th and Zlata Osipova and Ellouise James ran for an incomplete C team.
Watch the Saucony National Cross Country Races on YouTube
Results for the Saucony National Cross Country Races
Thanks must go to lead coaches Shireen Higgins, Paddy McGrath and Con Milton (Senior Men and Women) as well as all the assistant coaches and to John and Shireen Higgins who are also the team managers for the young athlete's races without whom none of this could happen!