Rachel Clutterbuck – from under 11 beginner to under 17 English Champion and representing Team GB
Written 15th October 2022
How long have I been running?
Half my life, I started at Windsor Slough Eton & Hounslow Athletic Club (WSEH) when I was 8 years old.
Why did I start running?
Because I was bored of waiting in the car for my brother and sister to finish their training sessions.
Is running easy?
I'm sure it is for the very lucky few and maybe those that don't push themselves, but no it's not. I've had to work hard and motivate myself to do better, to run faster when my body wants to go slower and to juggle running with a social life and exams, but I wouldn't have it any other way.
What's the best thing about running?
Winning medals/achieving personal bests/how it makes you feel when you have a really good race.
Being selected to represent your Country/Team GB.
All the new friends I have made.
Do I enjoy competing?
Yes I do, but like everyone I feel nervous before a race – it's natural and shows you care/want to do well, but it helps when you stand on that start line to know that you have prepared well by following your training plan.
What is my favourite event and my biggest achievements to date?
I am a middle distance runner and there are so many events to choose from but my strongest event has to be the Steeplechase. In this event I have won the ESAA English Schools Championship, the SIAB Schools' International and I am currently the under 17 Women's National (GB & NI) Champion. I have also achieved silver twice at the School Games and I am currently ranked 8th in Europe for the under 18 2000m Steeplechase. But best of all, I was selected to represent GB&NI at the recent under 18 European Athletics Championships in Jerusalem.
But I also enjoy the flat races (1500m and 3000m), Cross Country during the winter season and the Autumn Road Relays. I particularly enjoyed it when our team recently won the silver medal (under 17 Women) at the National Road Relays in Birmingham. In the relays I get to run with my friends and fellow club mates. Running isn't really considered a team sport but the relays are – if we do well we celebrate together, but if we don't then we help each other through the disappointment.
Who has helped me most in my running career to date?
Definitely my coach, Shireen Higgins. She believes in me, she believes in all her athletes and without her experience (ex-international) and her advice I would never have got to Jerusalem. She gives me the confidence to aim high and be the best that I can.
My advice to new runners/those taking it up for the first time
Enjoy it and remember not everyone is super speedy at the start (I wasn't), it takes hard work and commitment mixed with a little self-belief and good planning – you can still have a social life and balance school work and exams.
Listen to your coach – they are on your journey with you. They have been on their own similar journey and have experience and knowledge.
Learn from any races that didn't go as well as you had hoped they would, then move on. Don't let a bad race define you or your running career.
You don't have to be the best or come first to enjoy running.
Rachel's athletics achievements to date:
2014: Under 11 – 600m, park run and cross country
2015: Under 11 – 600m/1000m, park run and moved up to longer cross country
2016: Under 11 – 600m/800m/1000m, park run and cross country
2017: Under 13 – 600m/800m and moved up to 1200m/1500m and moved up to 3K cross country
2018: Under 13 – 800m/1200m/1500m, park run and cross country
2019: Under 15 – 800m/1500m, park run and cross country, including moving up to 4K
2020: Under 15 – first 3000m and cross country
2021: Under 17 – 800m/1500m/3000m, cross country, inc. moving up to 5K and started steeplechase
2022: Under 17 – 1500m/3000m, cross country, 1500 steeplechase & moved up to 2000m s'chase
2015: Under 11
Improved 600m PB
2016: Under 11
Improved 600m PB
2017: Under 13
Improved 600m PB
Improved 800m PB (in all 4 races)
Set and improved 1200m PB (across all 4 races) + one second place and two first places for WSEH
Set and improved 1500m PB
Third in South of England AA Relay Championships
2018: Under 13
Improved 800m PB
Improved 1500m PB (4 times across the season)
Second in South of England AA Relay Championships
19th out of 260 in South of England AA Championships, which was also an increase of over 100 places from 2017
120 place improvement from 2017 in English National Championships
2019: Under 15
Improved 800m PB
Improved 1500m PB (4 times across the season) + won representing WSEH
Third in Surrey County Championships in cross country in January
First in Southern Young Athletes Relays in September
Third in South of England AA Relay Championships in October
Third in BBO County Championships in cross country in November
First in Chiltern League match representing WSEH in cross country in December (at 4K)
Second in Berkshire County Championships in cross country in December (at 4K)
2020: Under 15
Ran first 3000m track race
First in Surrey County Schools' Championships in cross country in January
Second in South of England AA Championships in cross country in February at Parliament Hill
2021: Under 17
Improved 800m PB, when winning the Berkshire County Championships
Improved 1500m PB (in all 3 races), including when winning the Berkshire County Championships
Improved 3000m PB when winning representing WSEH
Second in her age category in her first ever 5K road race in April
Won SOAR MK Relays in September
Selected for London Mini Marathon due to being ranked in the top 6 in the South East
Second in South of England AA Relay Championships in October
Third in Berkshire County Championships in December (at 5K)
Started 1500m steeplechase:
Won first ever race in May
Won Berkshire Schools Championships and set new PB in June
Won ESAA English Schools National Championships at Sportcity in Manchester in July
Second in England U15/U17 Championships at Sportcity in Manchester in August
Second in UK School Games at Loughborough in September
Won representing England in the SIAB Schools Home International in Derby in September
2022: Under 17
Improved 1500m PB
Second in Berkshire Schools Championships at 1500m
Improved 3000m PB
Second representing WSEH in National Athletics League in 3000m
Won 1500m steeplechase representing WSEH
Won 1500m at England Athletics Under 15 & Under 17 Championships
Won first ever 2000m steeplechase
Third at BMC Grand Prix in Birmingham in 2000m steeplechase – and improved PB
Represented GB at European Athletics U18 Championships in Jerusalem in 2000m steeplechase
Cross country – a breakthrough year:
Won Surrey County Schools' Championships in January
7th out of 125 / Top 10 in South of England AA Championships in January
12th out of 275 in ECCA Saucony English National Championships at Parliament Hill in February
15th out of 256 in CAU Inter County Championships at Loughborough in March
16th out of 331 in ESAA English Schools Championships in March
2022 UK rankings (under 17):
1500m – 16
3000m – 11
1500m steeplechase – 4 (and 5th overall and 7th in under 17 all-time list)
2000m steeplechase – 1 (and 8th overall and 5th in under 17 all-time list)
NB: Rachel's 2022/2023 winter season has so far seen her achieve the following:
Aldershot Road Relays, 24th September – part of the U17 women's team winning silver
National Road Relays, 8th October – part of the U17 women's team finishing second
South of England Cross Country Relays, 22nd October – part of the U17 women's team winning gold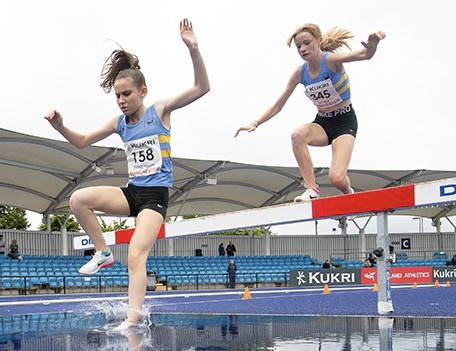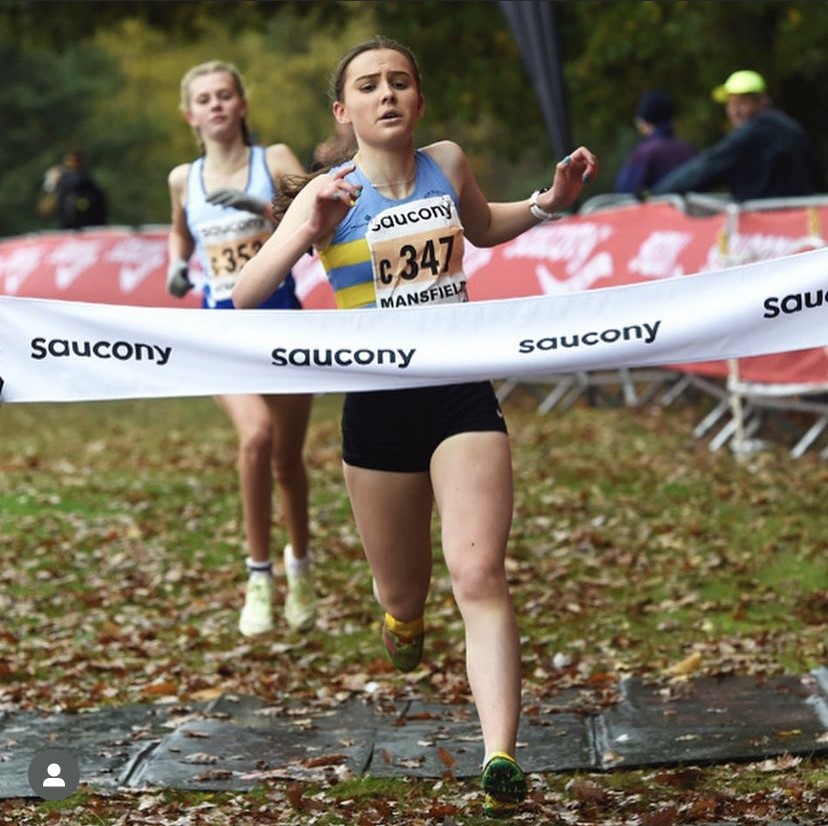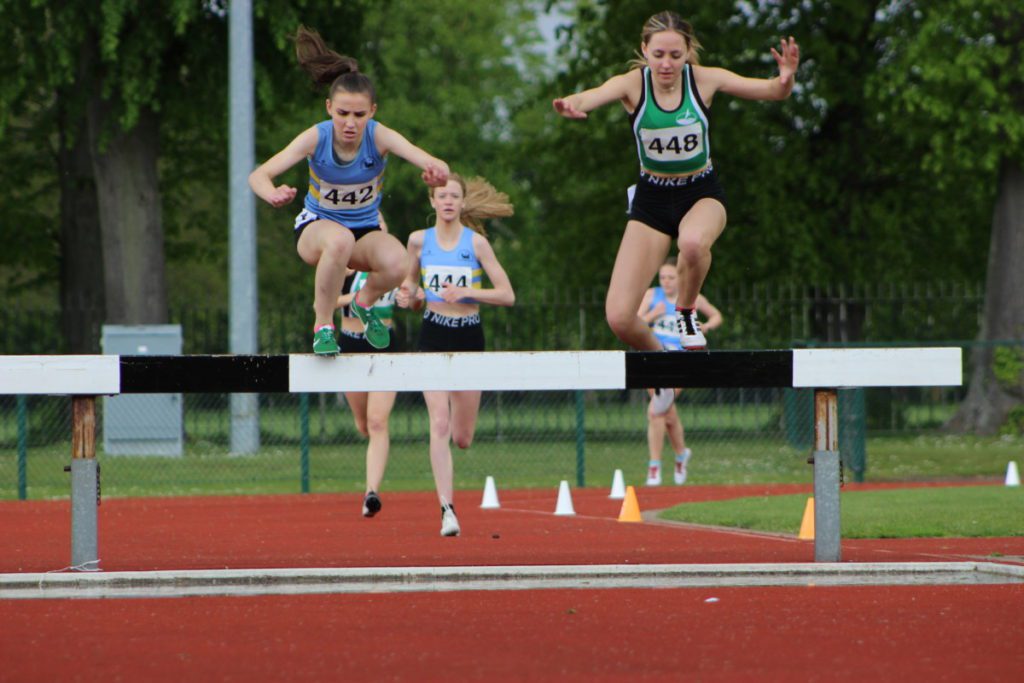 Written November 2022